EIT
We are developing an online communication skills training for elderly people to prepare themselves for conversations with healthcare professionals, so that they arrive at a consult with a better description of their situation, and trust in the professional. We want to bring the training to the market, for example to healthcare practices and nursing homes. The training is being developed within the EIT Digital Wellbeing Action Line.
The quality of a consult between a client and a doctor substantially influences the well-being of the client. Better prepared patients leads to more cost-efficient and effective healthcare, based on an experiment using active communication in the US we expect to reduce readmissions to hospitals by almost 10% in Europe, in the end saving billions of euros.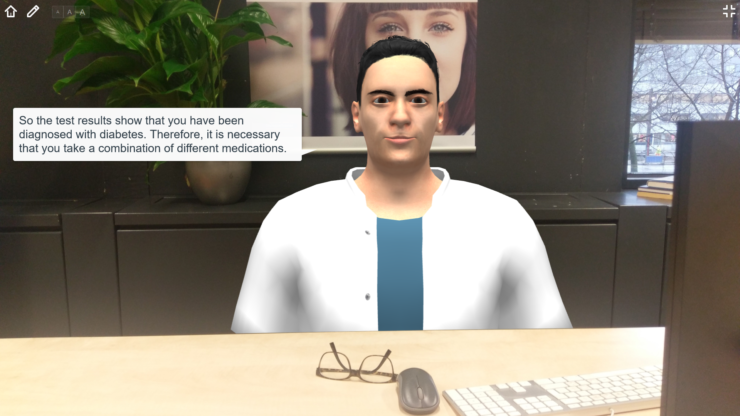 A demoscenario is available in which you have had your blood tested and you are seeing the doctor for the results.