Home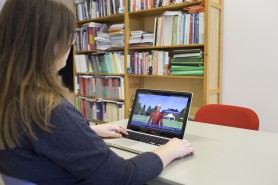 Communicate! is a serious game for practicing communication skills.
Communicate! supports practicing interpersonal communication skills between a health care professional such as a doctor or a pharmacist, or a (business) psychologist, and a virtual patient or client.
This more extensive video discusses the cooperation between Utrecht University and the municipality of Utrecht on communication skills:
Finally, the following animation shows how Communicate (or `De Virtuële Patiënt') came into existence.